DISCOVER THE BEST EXPERIENCES FOR YOUR NEXT TRIP TO PERU!
Tours to Machu Picchu, Rainbow Mountain, Huacachina and more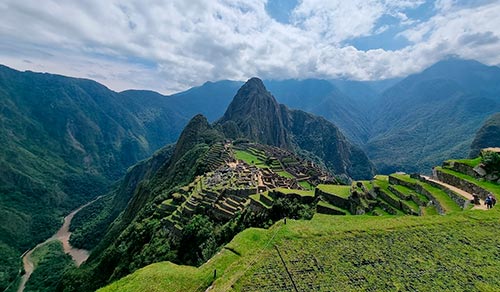 DISCOVER THE BEST
DESTINATIONS IN PERU YOUR WAY
We have the best Tours, equipment and staff.
Avoid the crowds of tourists and customize your experience with Guru Explorers!
Get to know the most famous places in Peru customized, quality experiences and with all the services you need. We adapt to your preferences!
TREKKINGS IN CUSCO AND MACHU PICCHU
Do you need help planning that long-awaited trip?
Together we design your experience in Peru
PROUD TO DRAW
YOUR OWN ADVENTURE!
Guru Explorers set up an amazing experience for me and my family to explore Iquitos and the Amazon jungle. We stayed in an amazing lodge surrounded by nature. The rooms were very cozy, the pool was refreshing and the food was AMAZING. On our adventure we got to meet monkeys and sloths, visit with locals, fish for piranhas, and boat along side pink dolphins. My favorite part was seeing the INCREDIBLE sunsets and watching the starry night from a boat in the middle of the Amazon river. Our guides and staff were SUPER kind and welcoming. Overall it was an amazing trip that my family will get to talk about forever.
Kelly
Thank you Guru Explorers for helping us plan our trip to Peru! We enjoyed our tour to Machu Picchu and Humantay Lake. Your team went above and beyond to make our experience memorable. 100% recommended
Natali
Visite Cusco y Machupichu ahora en Abril, con el aforo limitado por temas de pandemia pero debo destacar y recomendar a Guru Explorers, la agencia que de manera minuciosa y detallada organizó todo nuestro viaje, optimizando el tiempo y preocupándose en todo momento por cumplir con los protocolos para sentirme seguro y llevarme la mejor experiencia posible. Volvería a hacer este viaje y volvería a organizar otros viajes con estos profesionales del turismo. Genios totales!
Diego