Top 10 restaurants in Cusco that you should know
If you are planning a trip to Cusco, you should not forget to know the best restaurants in Cusco to discover the incredible gastronomy of Peru. Fortunately, this city is a highly recommended place to get to know the best typical dishes, with a wide variety of top restaurants.
However, as we know that there is a wide variety of tastes and expectations, we will compile everything you need to know to have an experience that is more adapted to your needs. In order to not miss any recommended restaurant in Cusco, take note of the places that we suggest visiting during your stay in the city.
Introduction and advice when choosing the restaurant
The gastronomy of Peru is very wide, so you can find a large number of interesting dishes and drinks. Generally, the restaurants that you can find in Cusco make use of regional products that come from the valleys and lakes of the region. This guarantees that you will be able to enjoy typical meals made from fresh local products.
However, if you prefer to choose international recipes, most of the restaurants in Cusco also include them on their menu. For example, pasta or wine are very common in gastronomic proposals, although you can also choose Mediterranean and Asian recipes.
The best restaurants in Cusco also offer a wide variety of fermented or distilled drinks, which are typical of the area. Some specialize in certain recipes, so we recommend asking for recommendations from the restaurant itself.
Our suggestion is that you can experience regional and typical Peruvian recipes, among which we can find baked seasoned meat, baskets of corn, salads, ajiacos, typical desserts and tapas. You can't miss the drinks either, as many of them are particularly immersive and creative in this region.
Restaurant list:
Do you have your notebook ready? Here we will analyze our TOP restaurants in Cusco.
10 – El Balcón – Cusco
Beginning with this list of recommended restaurants in Cusco, we cannot fail to mention El Balcón, a very comfortable place to enjoy dinner. It has a well decorated space, as well as other very comfortable areas to spend a good time. The gastronomy offered by this restaurant is wide, so you can find a variety of Andean and international dishes, fresh pasta, stir-fries, stews and soups. All the products used are fresh and organic, produced in the orchards of Ollantaytambo.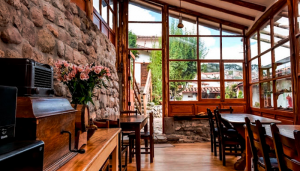 9 – Inka Grill – Cusco
This restaurant is known for its home cooking and cozy atmosphere. Inka Grill offers a selection of classic Peruvian dishes, such as lomo saltado and ceviche, as well as some vegetarian options. The most selected dishes by the customers are those that have roast meat as an ingredient. Our recommendation is that, if you decide to enjoy dinner at Inka Grill, ask for typical sauces to accompany them.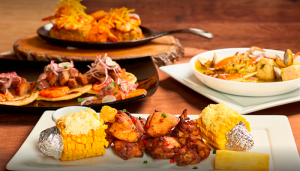 8 – Chicha – Cusco
This restaurant is owned by the famous Peruvian chef Gastón Acurio and offers a wide selection of traditional Peruvian dishes with a modern twist. Chicha is an impressive culinary experience, since it achieves a balanced combination between price, quality, decoration and service. The most requested dishes are the quinoa salad and cuy. However, it is also advisable to listen to the chef's recommendation before making the choice.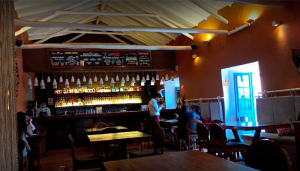 7 – Pachapapa – San Blas neighborhood
Pachapapa is known for its homemade food and its typical recipes, such as ají de gallina and roasted cuy. Customers recommend it for dinner if you are looking for a peaceful place and relaxing music. In addition, it is recommended for you if you are looking for an authentic Peruvian culinary experience, since its menu is specialized in exclusively Andean recipes.
6 – La Bodega 138 – Cusco
This restaurant is known for its homemade food and its Peruvian Creole cuisine. La Bodega 138 is an authentic culinary experience that you should not miss, and that also has one of the best services in the area. The specialty of this place is pizza and pasta, so we suggest you try a dish that belongs to one of these options.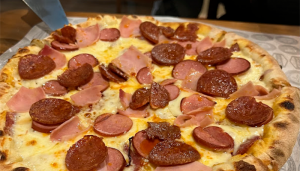 5 – Incanto
If you like Italian gastronomy, Incanto is one of the best restaurants in Cusco that have fused its recipes with typical Peruvian cuisine. One of the most relevant characteristics of the site is its tranquility, which provides an ideal environment to chat and enjoy a lovely dinner.
Their service is one of the best in the area, both for the speed of delivery and the treatment of their staff. In addition, they are willing to help tourists with the selection of dishes recommended by the chef and selected drinks in the restaurant.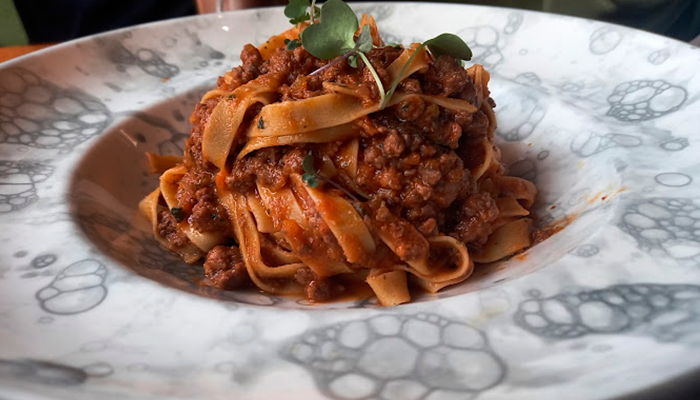 Their recipes are completely handmade, so it is possible to enjoy and feel the flavor of each ingredient when trying their meals. From its menu, we recommend trying the pasta, mostly its excellent lasagnas and fetuccinis. The pizza is also highly recommended.
4 – Mil Centro – Moray, Valle Sagrado
This restaurant is located within the limits of the archaeological complex of Moray, in the Sacred Valley of the Incas. If you are visiting the old Inca agricultural research centers, you can take the opportunity to enjoy a unique experience at 3.600 meters above sea level.
The chef and founder of this place is Virgilio Martínez, who makes sure to offer the freshest and most regional products of the place. In addition, we recommend visiting his microlab, where artisanal macerates and ferments are made using local herbs.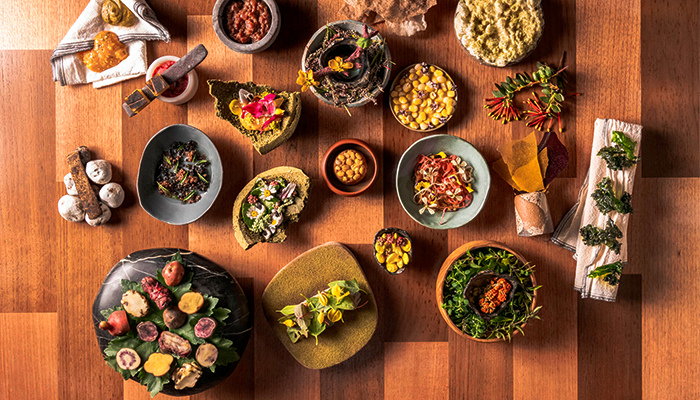 Its proximity to the circular terraces provides an incredible panoramic view, which you will not be able to find in other restaurants in this area. This is well taken advantage of by the restaurant, since they also provide informative talks about its origin and functions during Inca times.
3 – Abra Bistro de Altura – Cusco
If you would like to try typical Peruvian food, not forgetting international dishes, we recommend you visit this restaurant. Its gastronomic offer was able to find an excellent balance between Mediterranean and Peruvian cuisine, offering exquisite baked dishes that combine both styles.
The most recommended dishes are pizza (which is very abundant), tequeños with guacamole, lomo saltado with puree, trout in butter, and mushroom with garlic prawns.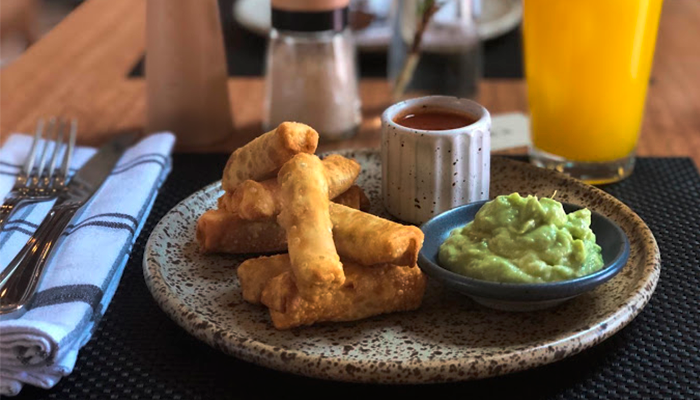 One of its advantages is that all the meals are homemade, something that guarantees excellent quality. Most of the tourists who visited Abra Bistro de Altura recommended it for this reason. The price-quality ratio is one of the best in the area, as they provide hearty dishes combined with fast and friendly service.
2 – Chuncho – Ollantaytambo
Undoubtedly, one of the best restaurants in Cusco, mainly for its excellent traditional products obtained from the same valley. A particularity of this restaurant located in Ollantaytambo is that it has its own garden, and works in coordination with local producers who provide the restaurant with fresh vegetables and herbs.
Tapas, soups, meats and desserts are the main components of its menu. You can also find a menu of Cusco coffee, whose raw material is acquired under fair trade to offer specialty products.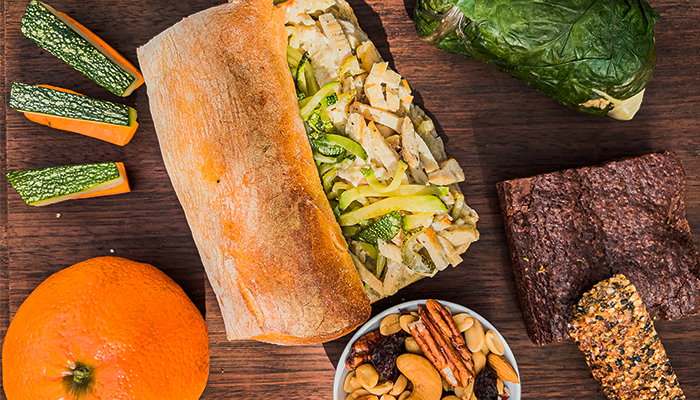 As an additional service, they also offer box lunches, which are sent directly to the door of the hotel if you prefer to enjoy dinner at your accommodation.
1 – Cicciolina – Cusco
If you would like to share a snack with a glass of wine with friends, as a couple or with the family, you cannot miss this restaurant. Its decoration is one of the strengths of the site, made up of beautiful baskets of corn that hang from the walls. No visitor leaves without taking a photo.
Here we also suggest trying the fresh pasta dishes, which are one of their specialties. One of the best and most recommended by customers is the osso buco with ravioli. However, we also recommend trying the Alpaca carpaccios, the native potato chips and the chicken fillet with mushrooms.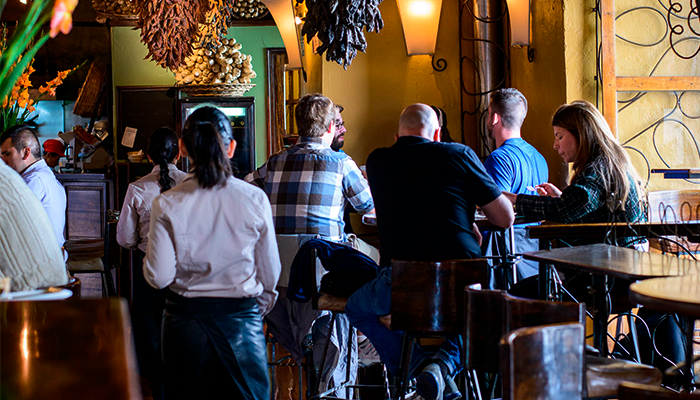 However, you will also have the opportunity to try unique and very delicious desserts. The most requested is the espresso with vanilla ice cream.
In short, the recommended restaurants in Cusco have such unique and diverse characteristics that the choice will depend exclusively on your tastes. However, as far as possible, do not leave out any of these options during your visit to the regions of Cusco, Ollantaytambo and Moray.
Here are some tips to keep in mind and enjoy an excellent experience:
Type of food

: Make sure you choose a restaurant that offers the type of food you like. For example, traditional, Andean, Italian, Mexican, etc.

Budget

: There are restaurants for all budgets, from cheap options to high-end places.

Location

: Choose a restaurant that is close to your location or in a place that is convenient for you.

Ratings and reviews

: Read online reviews from other customers or check out restaurant review websites to get an idea of the quality of the food and service.

Atmosphere

: Are you looking for a casual and relaxed environment or a more formal and sophisticated place? Make sure you choose a restaurant that has the right atmosphere for you.

Specialties

: As we were able to analyze, some restaurants have special dishes that are very popular. If there is a particular recipe you want to try, be sure to choose a restaurant that offers it.
In general, it is important to do some research before choosing a recommended restaurant in Cusco. Consider your preferences and needs and make a list of restaurants that achieve them. Then compare your options and choose the one that best suits your wishes.