Meet the 35 best destinations and tourist places to visit in Peru
The variety of tourist spots that Peru offers to visit is immense. Therefore, in this article we are going to mention the most outstanding tourist places of Peru so you can take note and include them on your next trip.
The charms that this country has are very diverse. From archaeological sites to colonial constructions. Variety of flora and fauna and the natural beauty of its different environments.
We can affirm that it is a country that has it all. And here, we will tell you about the 35 best tourist sites in Peru.
What should you know about Peru?
Peru is a coastal country, bordered by the Pacific Ocean. It has a vast territory enriched by multiple ecosystems and great biodiversity.
Its landscapes are extremely varied. Among its natural environments we find valleys, the Andes mountain range, plateaus, deserts and part of the Amazon jungle.
Currently, Peru is one of the most visited countries in Latin America, tourism is one of its strengths, since in addition to having fabulous natural landscapes, it is a country extremely rich in history.
Throughout time, and for thousands of years, Peru had the presence of multiple cultures and civilizations living on their lands. And today, that evidence is one of the greatest attractions that you can enjoy visiting this beautiful country.
In addition, it is a country known worldwide for its gastronomy and its excellent "fusion cuisine".
The best places and tourist destinations to visit in Peru
Here we will list the tourist destinations in Peru that, undoubtedly, we recommend visiting so that your trip does not lack anything:
1- Machu Picchu:
Of course, if we talk about places to visit in Peru, we must mention the ancient Inca city recognized as one of the 7 Wonders of the World. These archaeological remains are located between the mountains and have an important historical value. It is a sacred site full of temples and enclosures and features amazing architecture.
In order to get to know this incredible place, which is located near the city of Cusco, Guru Explorers offers several Tours to Machu Picchu that will take you to explore the best of these amazing Inca ruins.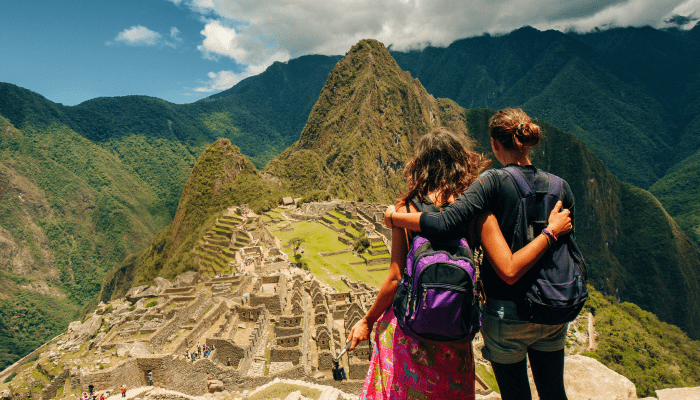 2- Nazca Lines:
Undoubtedly, this tourist attraction is one of the most popular and most enigmatic places to visit in Peru.
These are mysterious lines marked on the desert, which form a set of geoglyphs and some measure up to 300 meters in length.
To correctly observe these curious representations of animals and plants, which are 120 kilometers away from the city of Ica, you have to fly over them.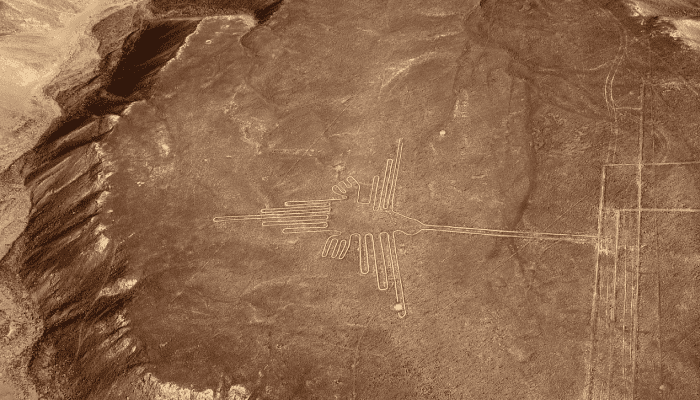 3- Ollantaytambo:
61 kilometers away from Cusco, we find another of the tourist places in Peru that we cannot miss.
This archaeological site has impressive buildings, agricultural and religious sectors. And it is believed that perhaps, it may also have been used as a fortress.
4- Huacachina Oasis:
Another tourist site in Peru recommended to visit is the Huacachina oasis. Here you will find a green lagoon surrounded by palm trees and sand dunes.
This oasis in the middle of the desert is located 52 kilometers away from the city of Ica, and it is one of the most striking places you will find in the country.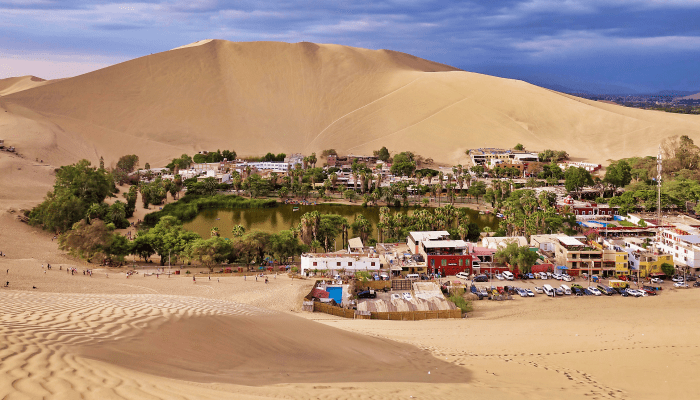 5- Ballestas Islands:
Leaving by boat from the coast of Paracas, we can reach another of the incredible places to visit in Peru.
On these small islands, full of curious rock formations, you will find different species of marine fauna.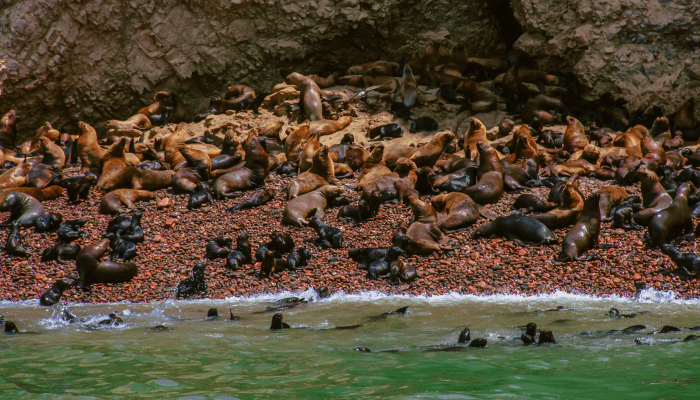 6- Colca Canyon:
Undoubtedly, one of the tourist destinations in Peru that you should visit is the Colca Canyon. This amazing place is located 200 kilometers away from Arequipa and is a natural wonder highly acclaimed by tourism.
Here you will be able to enjoy the spectacular landscape of mountains and snow-capped peaks and you will also be able to admire the impressive flight of the Andean condor, the largest bird in the world.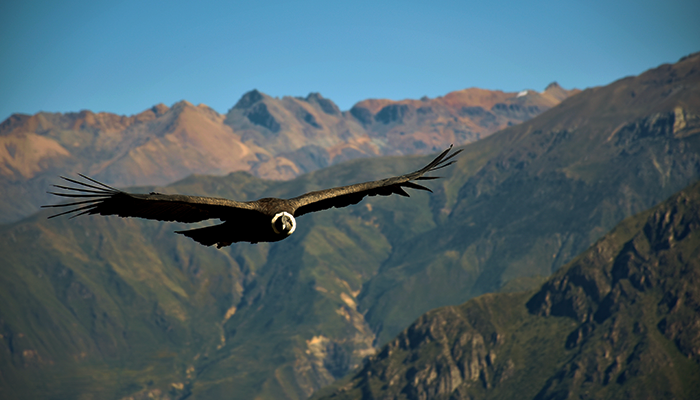 7- Humantay Lake:
129 kilometers away from Cusco, we find another of the must-see tourist places in Peru. This beautiful lake of green and turquoise tones is the ideal place for lovers of trekking and adventure.
In order to access it and be dazzled by the landscape, at Guru Explorers we have different Tours to the Humantay Lake that will take you on an incredible journey through the mountains, until you reach this impressive lake.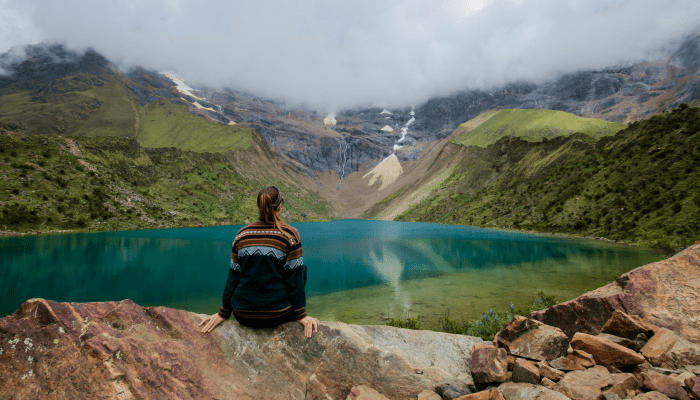 8- Lake Titicaca:
Another renowned tourist site in Peru is Lake Titicaca. Visiting this high altitude lake can be very exciting. Here you can enjoy an incredible landscape and you will also have the opportunity to visit the Floating Islands of the Uros, Taquile and Amantani.
To tour these islands, you can experience experiential tourism and thus come into contact with the communities that live there.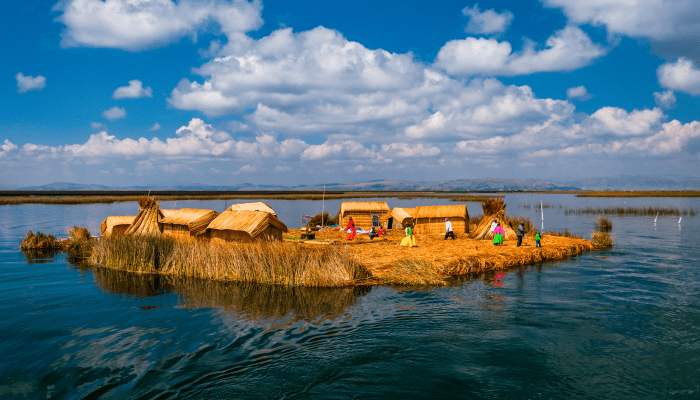 9- Cathedral of Cusco:
Another obligatory stop if we visit Peru is, the Basilica Cathedral of the Virgin of the Assumption of Cusco. This architectural monument is the most important religious temple in the city and both, its facade and its interior are full of art. It is an old construction that combines different styles such as Baroque, Gothic and Renaissance.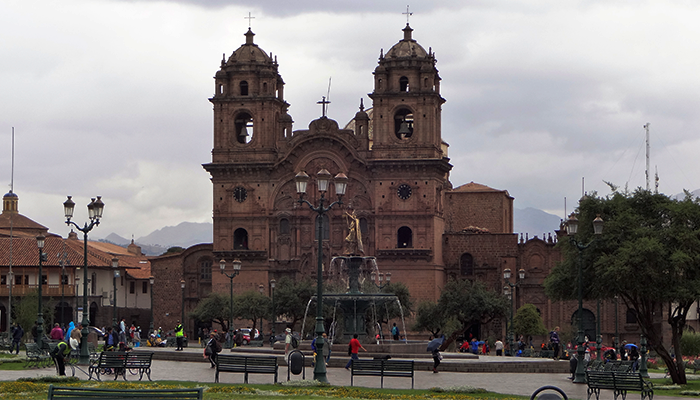 10- Arequipa Main Square:
Considered by many as the most beautiful square in the country, it is also another of the important places to visit in Peru.
It is located in the historic center of Arequipa and around it you can appreciate several colonial buildings that stand out for their picturesque architecture.
11- Basilica and Convent of San Francisco:
This monumental church is located in the historic center of Lima. It was built in the 17th century. It is a huge and beautiful building where you can see the catacombs, the convent, the library, and inside you can see interesting works of art belonging to the Cusqueña School.
12- Ayacucho:
560 kilometers away from Lima, is Ayacucho, one of the cities that we recommend visiting on your way through Peru.
It is an extremely interesting colonial city, full of cultural attributes and architectural beauty.
In addition, it is a city recognized for its religious character, since it has more than 30 churches and here every year, during Holy Week, the most important celebration in the country is held.
13- Rainbow Mountain:
This tourist spot located more than 100 kilometers away from Cusco, has become one of the most visited places in Peru. This is surely due to its striking natural beauty. The different shades that this mountain presents create an incomparable landscape.
To experience the captivating adventure of getting to know this site through an exciting walk, Guru Explorers offers you different Tours to the Rainbow Mountain, where you can also get to know the typical fauna of the area.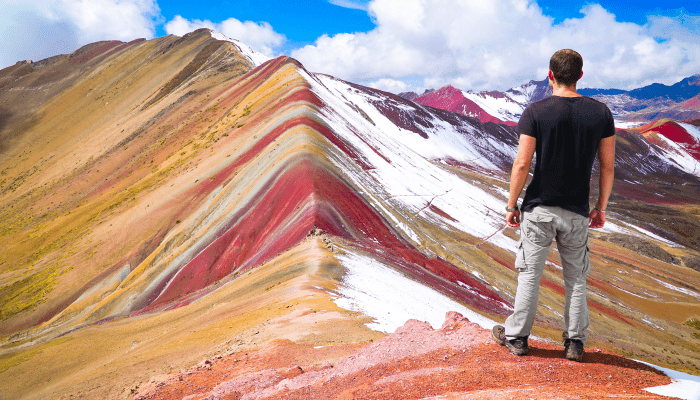 14- Mancora:
Another of the tourist destinations in Peru is Mancora, a small fishing city located in the north of the country. It is characterized by having beaches with good waves, which are ideal for diving and surfing.
The beaches here are very popular, since the weather in Mancora is warm almost all year round.
It is also an ideal place to taste typical coastal dishes, such as ceviche.
15- Ica:
This city, located in a valley 300 kilometers away from Lima, is another of the recommended cities to visit in Peru.
It is recognized for being "the cradle of Pisco", the most emblematic drink in the country. And due to its location, it presents propitious lands to develop an important agricultural work.
Among the places that can be visited touring this city, we can highlight the Cathedral, the Plaza de Armas and varied colonial houses that present a beautiful architecture.
16- Choquequirao:
Another of the tourist places in Peru that we also recommend visiting is the Choquequirao archaeological complex. These impressive Inca ruins are located less than 200 kilometers away from Cusco and to access this site a 4-day trekking tour through the mountains is required. In fact, the path that is traveled is considered one of the best trekking routes in the world.
17- Tambopata National Reserve:
Another of the most important attractions to visit in Peru and which is part of the Amazon jungle, is the Tambopata National Reserve.
This particular site covers an area of ​​300 hectares and is an ideal place to get in touch with nature and be dazzled by the variety of wild and exotic flora and fauna that it presents.
In order to get to know this captivating place in depth, from Guru Explorers we have different Tours to Tambopata that will take you to live the adventure of diving into the jungle.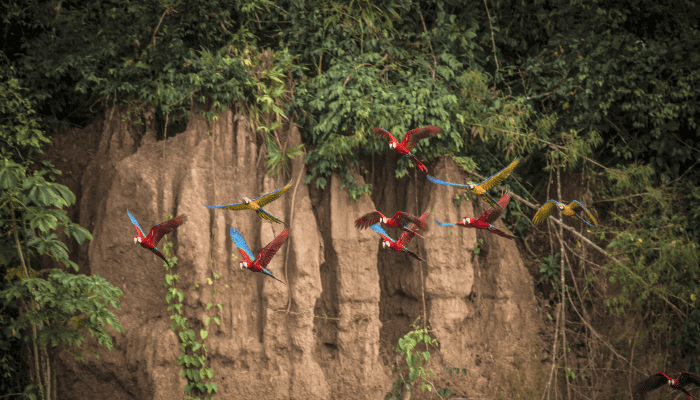 18- Sacsayhuaman:
2 kilometers away from Cusco is one of the most important archaeological complexes that you have to visit.
In this place you will enjoy both nature and history. These remains were built with huge stone blocks, and it is believed that this space was used as a religious temple or perhaps also as a military fortress.
19- Maras Salt Mines:
51 kilometers away from Cusco, within the Sacred Valley, we find another of the tourist destinations in Peru that you cannot miss.
More than 3,000 natural salt pools make up the Maras Salt Mines and the curious thing is that they are still active since ancient times.
In order to have the pleasure of visiting this wonderful place, at Guru Explorers we have the Maras Moray Tour, which will take you on a trip to this site, where you will be able to contemplate different landscapes and we make sure you will obtain unbeatable photographs.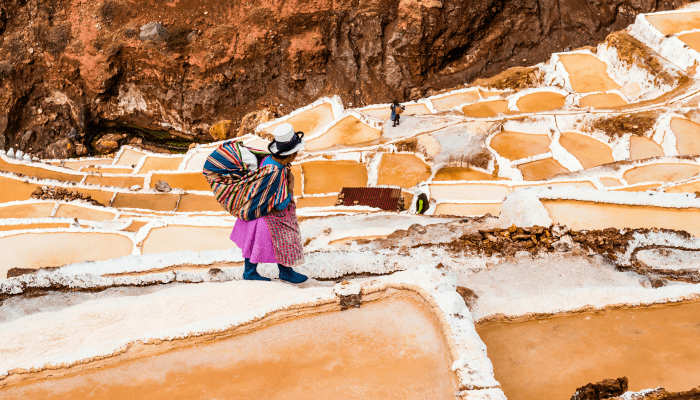 20- Iquitos:
Iquitos is another of the jungle places to visit in Peru.
The city is located in the northeast of the country, on the left bank of the Amazon River and in addition to being a large city with various points of interest, it stands out for its proximity to the jungle.
Many tours that depart from this city, will take you through the jungle, get in touch with native communities and discover part of the wonderful nature of this site, such as its various species of birds, and its exotic flora and fauna.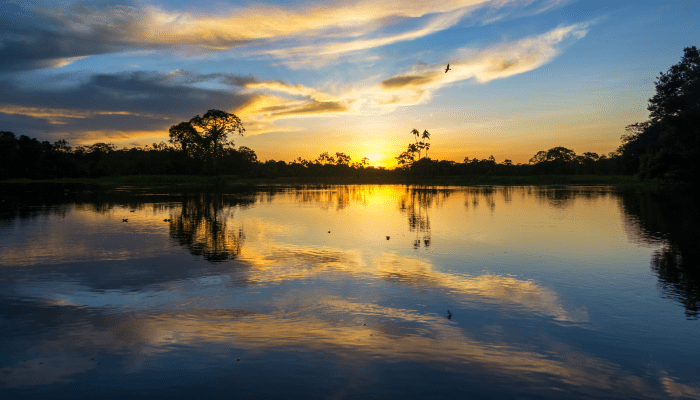 21- Kuélap:
In the Amazon region, on top of a hill, we find a pre-Inca archaeological center that is well worth visiting.
These remains dating from the 11th century, belonged to the Chachapoyas culture, and it is a citadel protected by a great wall built with blocks of stones.
These ruins consist of buildings on different levels, with circular shapes that functioned as ceremonial and administrative precincts, and as homes.
22- Pisac:
30 kilometers away from Cusco, there is another renowned tourist site in Peru. In this place you can take a tour of the town, the craft market and the ruins.
The archaeological complex of Pisac is recognized as one of the most important Inca cemeteries.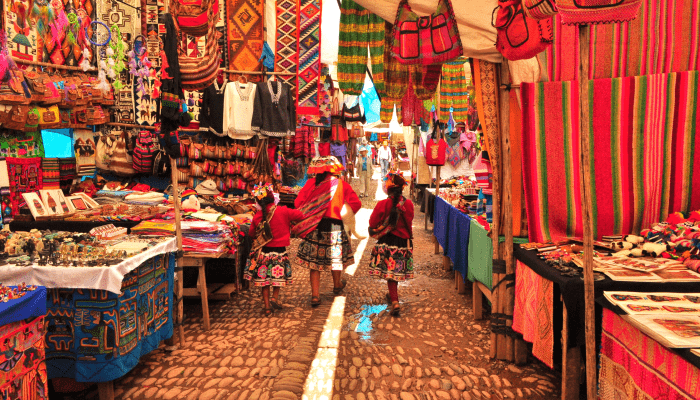 23- Miraflores Malecon:
In the Peruvian capital, one of the places you cannot miss is the Malecon located in the Miraflores district.
It is an unforgettable promenade, with wonderful views, specially at sunset. This is also the place chosen by many people to practice extreme sports, such as surfing or paragliding. Also here you can enjoy the green spaces and take a long walk.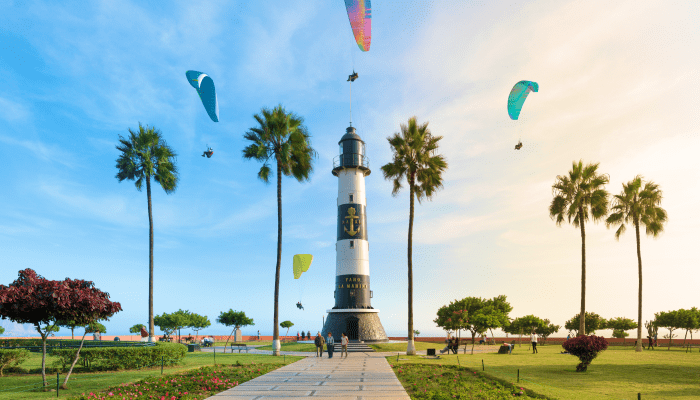 24- Santa Catalina Convent:
The Santa Catalina Convent is located in the city of Arequipa, and is another important tourist site in Peru.
It is an extensive colonial construction from the 16th century that includes several buildings. Cloistered nuns used to live here, and while walking through its interior you will be able to learn about their peculiar lifestyle, in addition to appreciate the architectural beauty of this ancient place.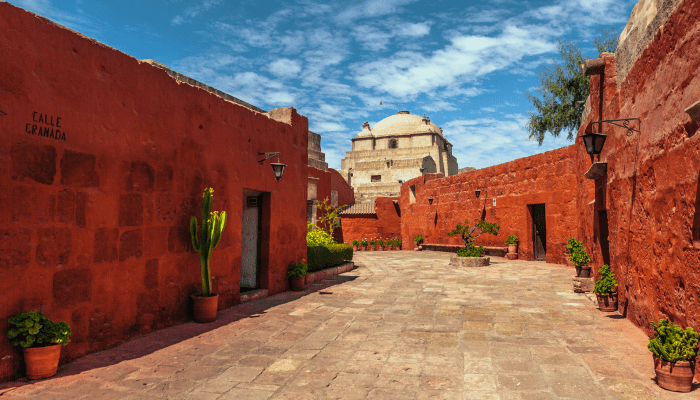 25- Huaca Pucllana:
The Huaca Pucllana ruins are located in the capital of Peru and they used to be a ceremonial site for the Lima culture. Later, when the Wari culture conquered the Lima culture, this site became a cemetery, and in any case, it continued to be considered a sacred place.
26- San Blas Neighborhood:
In the city of Cusco, we find one of the most picturesque neighborhoods to visit in Peru. The San Blas neighborhood is an extremely charming place, full of history and architecture of incomparable beauty. Being able to explore it on foot is really interesting. Also from here, you can see beautiful views of the city.
27- Chinchero Market:
The town of Chinchero is located 40 minutes away from Cusco, and here, on Tuesdays, Thursdays and Sundays, you will have the opportunity to visit one of the most colorful markets in Peru.
Characterized by its textile art, this market is one of the most visited. The main product sold here is artisan fabrics.
28- Revash Mausoleums:
Another of the important tourist spots in Peru are these impressive constructions that are located on a ravine at 2,800 meters high. To reach these ruins, a walk of one and a half hour is required.
This site used to be used as a burial site, mainly housing mummies from the high society of the Chachapoyas culture.
29- Tipon:
25 kilometers away from Cusco is, definitely, one of the most interesting archaeological complexes to visit in Peru.
These Inca ruins were dedicated to worshiping water and since their conduits are still working today, they are really considered a great work of hydraulic engineering.
30- Trujillo:
Trujillo is a pretty colonial city located on the north coast of Peru. It is known for hosting the Festival de la Marinera, the country's traditional dance.
The historic center of the city has several monuments to visit, and is characterized by presenting a typical architecture of the virreinal time, both in the religious temples and in the mansions.
31- Moray:
The ruins of Moray, another of the important tourist attractions to visit in Peru, are located almost 50 kilometers away from Cusco.
The interesting thing about this archaeological center is that the Incas used it as an agricultural laboratory to experiment with the possibility of planting crops belonging to different regions.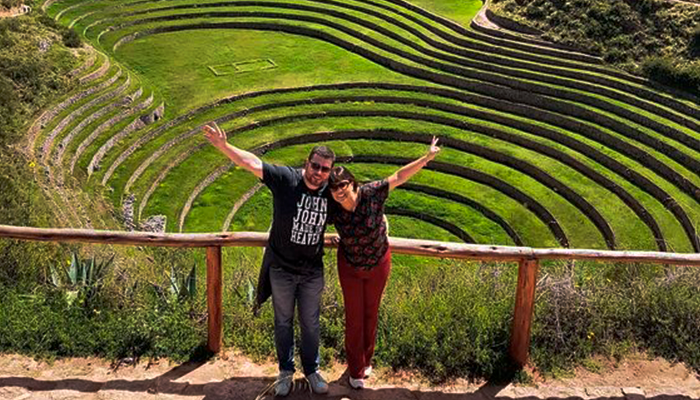 32- Royal Tombs of Sipan Museum:
This museum is one of the most important in Peru and is located in the city of Lambayeque.
The gold, silver and ceramic pieces that can be seen here are part of the great collection of objects found in the tomb of the Lord of Sipan, who used to be a ruler of the ancient Mochica culture.
33- The Mangroves of Tumbes:
In the north of Peru, almost to the limit with Ecuador, is the protected area named; Mangroves of Tumbes National Sanctuary.
The greatest attraction of this area is nature itself. Here abounds a particular flora and this site is home of several species of animals and birds. Taking a canoe or kayak ride through the different canals is one of the most engaging tourist activities you can do in Peru.
34- Punta Sal:
Another of the tourist places in Peru that we recommend visiting is this beautiful and extensive beach, located 80 kilometers away from Tumbes.
It is a beach with warm water and calm waves, and where the sun shines almost every day of the year. It is a very suitable place to visit with the family. And this site attracts many tourists looking to practice sport fishing.
35- Manu National Park:
One of the most amazing places to visit in Peru, is this great natural reserve, which has an incomparable diversity of flora and fauna.
This sector of the Amazon jungle is the ideal tour for the most adventurous tourists looking for a real connection with nature. When you enter this protected area, you will be able to see innumerable types of plants, birds and animals, and you will be able to go hiking through the virgin jungle.
Conclusions
You can see that the list is extensive, and we could continue. But this summary concentrates the best of Peru.
If you have the opportunity, do not hesitate to visit this wonderful country, we assure you that it will be a unique experience.
And if you have doubts, remember that guru Explorers offers a wide variety of Tours in Peru, so you can enjoy your trip to the fullest.