10 Healthy food restaurants in Cusco to consider
As we can see, over time, general population's eating habits are changing for the best. More and more people are choosing to maintain a healthier diet. This is also making a change in the food offered in restaurants.
That is why healthy food restaurants are becoming more and more common in cities all around the world.
Every single day the number of people who prefer the balance between the tasty and the healthy increases, and this is a characteristic that occurs in healthy food restaurants.
Cusco is a famous city, among other things, for its gastronomy. Here we can find endless places to sit and enjoy incredible typical delicacies. And how couldn't it be otherwise, this trend of healthy food, also came here to stay.
This rise of healthy restaurants is increasing throughout the Peruvian territory, that is why here we are going to mention some of the best places where you can enjoy excellent healthy food in Cusco.
Here we share a list of healthy restaurants where you can enjoy, at the same time, delicious and healthy food and eat without feeling guilty.
Restaurant list:
1. Organika Peruvian Restaurant:
This place is characterized for being an organic, natural and healthy restaurant. It has a varied menu where you can enjoy delicious and original recipes.
Among its options, we will also find vegetarian and gluten-free proposals.
They prepare their specialties with local and fresh products, harvested from their own garden, in the Sacred Valley of Urubamba, Cusco, resulting in a high-level healthy cuisine.
Among its outstanding dishes, we can mention the organic salads, the homemade pastas and the wood-fired pizzas.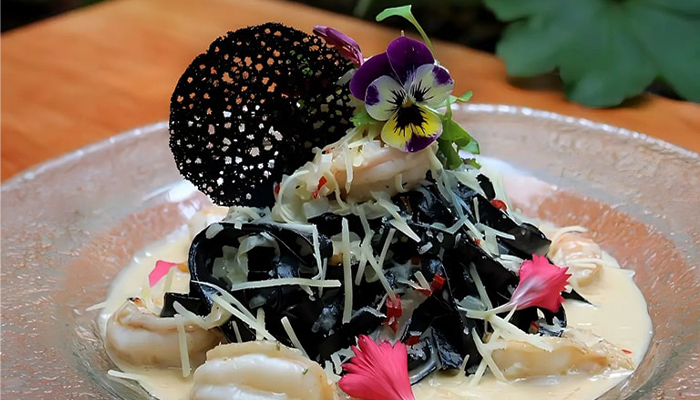 Organika Peruvian Restaurant is located at 154 Ataúd Street. Its opening hours are from Monday to Sunday from 11:00 a.m. to 10:00 p.m.
2. Green Point:
This restaurant has a very pleasant and natural atmosphere, it has a garden full of plants and fruit trees where you can enjoy a pleasant experience at lunch or dinner time.
Green Point is characterized by preparing local and international dishes, all plant-based, healthy and cruelty-free.
It is an excellent option for those who, in addition to looking for healthy food restaurants, are also looking for vegan or vegetarian options.
Some of the specialties of this place are the typical Peruvian dishes in their vegan version, such as ceviche, lomo saltado and tacu tacu. They also prepare everything from scratch in an artisan way, including drinks, such as kombuchas, beer and cocktails made from their own distillates.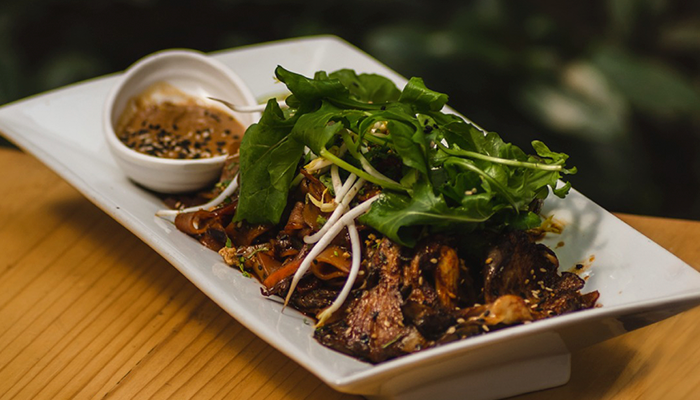 Green Point is located at 235 Carmen Bajo Street. Its opening hours are from Monday to Sunday from 9:00 a.m. to 10:00 p.m.
3. Rúcula Restaurante Peruano:
When we think of healthy food in Cusco, we can think of Rúcula, a charming restaurant very well located, which offers a very comfortable environment.
This restaurant has a wide and varied menu, for all tastes. Among its most outstanding dishes, we can mention the ceviche, the trout and the goat cheese salad.
This site proposes a unique culinary experience, offering Peruvian dishes made entirely at home and with ingredients harvested from its own garden and from the region.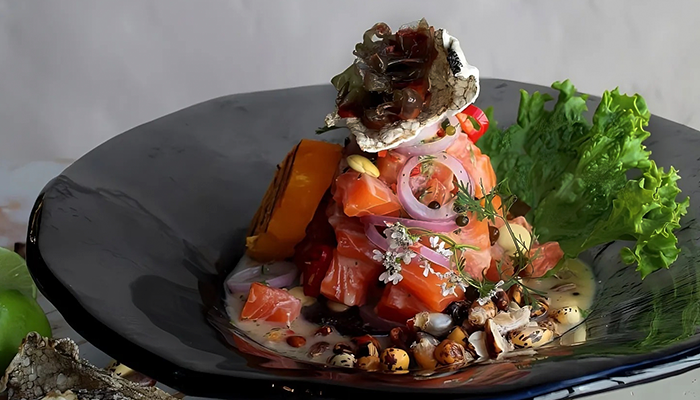 Rúcula Restaurante Peruano is located at 393 Triunfo Street. Its opening hours are from Monday to Sunday from 11:00 a.m. to 11:00 p.m.
4. Greens Organic:
Among the healthy food restaurants in Cusco, we must highlight Greens Organic, since it is a restaurant where nutrition is especially taken into account as the basis for a balanced and healthy life.
It is a place that seeks to offer a gastronomic proposal made with organic products, which come from local suppliers that still maintain ancestral and sustainable cultivation and breeding practices.
It has its own garden in the Sacred Valley, from which the delicious local fruits come to make its natural juices and the vegetables used in its fresh and varied salads. Some of its outstanding dishes are trout and scented steamed asparagus and fennel.
The place offers an informal and relaxed atmosphere, ideal for spending a pleasant moment with friends or family.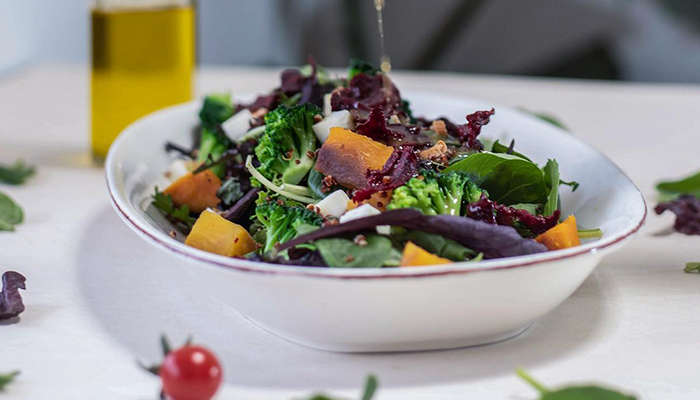 Greens Organic is located at 135 Santa Catalina Angosta Street, 2nd floor. Its opening hours are from Monday to Sunday from 08:00 a.m. to 10:00 p.m.
5. Makipura Restaurante Orgánico:
This small restaurant has a simple, informal and relaxed atmosphere. It offers a very good service and its staff is very efficient and friendly, always willing to help and suggest recommendations.
Its dishes are made with native and fresh products, and its menu has vegan, vegetarian and organic options. It meets all the requirements if what we are looking for is a high-altitude healthy food restaurant.
Most of its customers agree that one of its most outstanding dishes is the soup.
Makipura Restaurante Orgánico is located at 480 Hatunrumiyoq Street.
6. Vida Vegan Bistro:
This restaurant with a 100% plant based proposal, offers its customers a memorable culinary experience through its innovative exclusive dishes.
It is among its goals to prove that vegan food is not only healthy, but also delicious. And they demonstrate this with their varied menu, which ranges from breakfast, lunch and dinner options for all tastes.
Vida Vegan Bistro is located at 122 Palacio Street. Its opening hours are from Monday to Sunday from 11:00 a.m. to 10:00 p.m.
7. Restaurante El Encuentro:
This small, typical and cozy Peruvian restaurant is recognized for having a wide variety of vegetarian dishes among its preparations.
It is characterized by offering delicious, healthy and abundant dishes prepared, mostly, with organic products from the area, focusing on increasing its nutritional value as one of its aims.
To take into account, the vegetable soup and the lentil soup are among the dishes most highlighted by the customers.
Restaurante El Encuentro is located at 136 Tigre Street. Its opening hours are from Monday to Saturday from 9:00 a.m. to 10:00 p.m.
8. Avocado, Toast & More:
This modern space is a very popular place, especially very visited by tourists who are getting to know the city of Cusco and who are looking for a nice option where healthy food is offered.
This restaurant has a cozy atmosphere, enhanced by its very friendly and helpful staff.
Among its varied menu, there are many breakfast and brunch options. Its most praised dish is the smoked trout toast, with cream cheese and avocado.
Undoubtedly, in this place, the avocado is the protagonist of most of its dishes, they really know how to combine it perfectly with different flavors.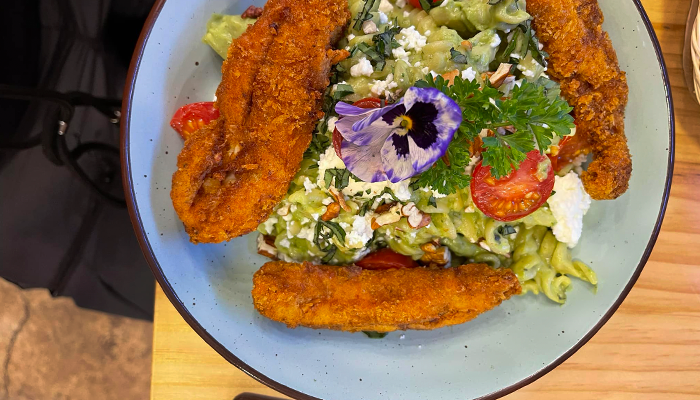 Avocado, Toast & More has two branches located at 366 Santa Catalina Ancha Street (opening hours from Monday to Saturday from 9:00 a.m. to 7:45 p.m.), and 226 Carmen Bajo Street (opening hours from Monday to Saturday from 11 a.m. to 8:00 p.m.).
9. La Huerta del Tata:
This modern restaurant offers a varied menu, fusing Latin American and contemporary dishes.
It offers very healthy and also vegetarian options.
It stands out, among other things, for its avant-garde and high-level presentations.
Its preparations are made with fresh and local vegetables. And of its recommendations, the ones that stand out the most are trout and chicken.
It proposes an intimate atmosphere, with a very cordial service.
La Huerta del Tata is located at 396 Plateros Street. Its opening hours are from Tuesday to Sunday, from 12:00 p.m. to 10:00 p.m.
10. Chia Vegan Kitchen:
This restaurant has a calm and warm environment where its staff is very friendly.
Its menu aims to make you taste Andean gastronomy at its best, with a wide range of unique dishes that mix Peruvian flavors with vegan options.
Always using fresh products, it promises his customers a culinary experience they will not forget.
One of their creative and highly recommended dishes is the Quinoto de Hongos, made with quinoa and Andean mushrooms, an option that is as delicious as healthy.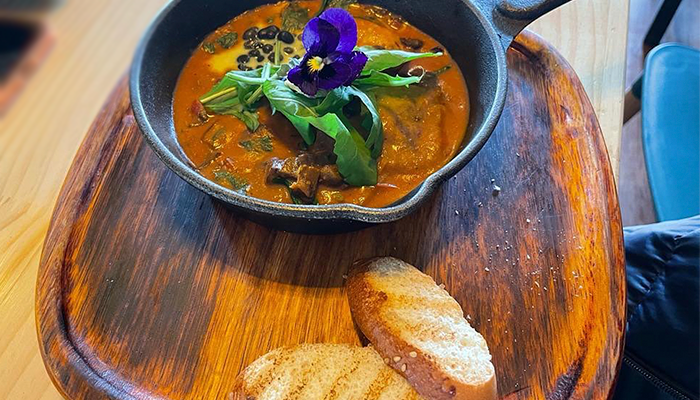 Chía Vegan Kitchen is located 133 Carmen Alto Street. Its opening hours are from Monday to Sunday from 10:00 a.m. to 11:00 p.m.
Conclusions:
As we could see, there are many options that we find in the city of Cusco when it comes to sitting down for lunch or dinner.
Cusco is a place that has a very wide gastronomic offer with dishes of all kinds, which satisfies all tastes.
And healthy, vegan, vegetarian and gluten-free food is not left out of this wide offer.
Luckily, in this city, healthy food restaurants have already found their place and are here to stay, making it increasingly easier to enjoy typical and nutritious dishes.