If you are interested in getting out of the routine and do not know where to go, Peru is a country that can put at your disposal a large number of alternatives that will allow you to experience new adventures and discover beautiful places.
  Among the main tourist destinations that you can find in this country, Paracas is considered one of the best, something that is due to all the things that you can find in this place and what you can do when you visit it.
What to do in Paracas?
Paracas Natural Reserve
  Paracas is a town known for having an interesting number of tourist attractions capable of attracting many tourists each year.
Among the main activities you can do when you go to Paracas, is to visit the Natural Reserve, one of the protected areas of Peru
  Here you will have the opportunity to come into direct contact with nature as you will be able to appreciate the Pacific Ocean, the subtropical desert, impressive rock formations and a considerable amount of local and migratory birds.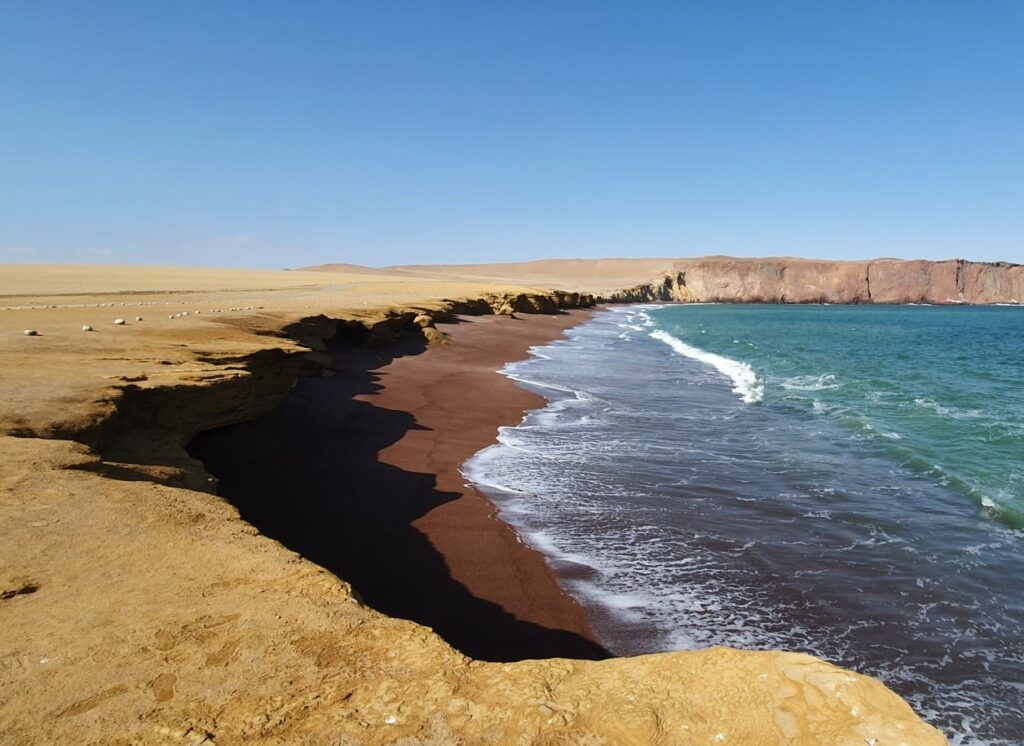 Ballestas Islands
  Another place that you cannot miss is the Ballestas Islands, small rocky islands in the middle of the Paracas Natural Reserve where thousands of seabirds and hundreds of sea lions are sheltered.
  Nowadays the possibility of making Tours that are directed towards these islands and where you can get to their shores to see up close the incredible fauna and flora of which they are composed.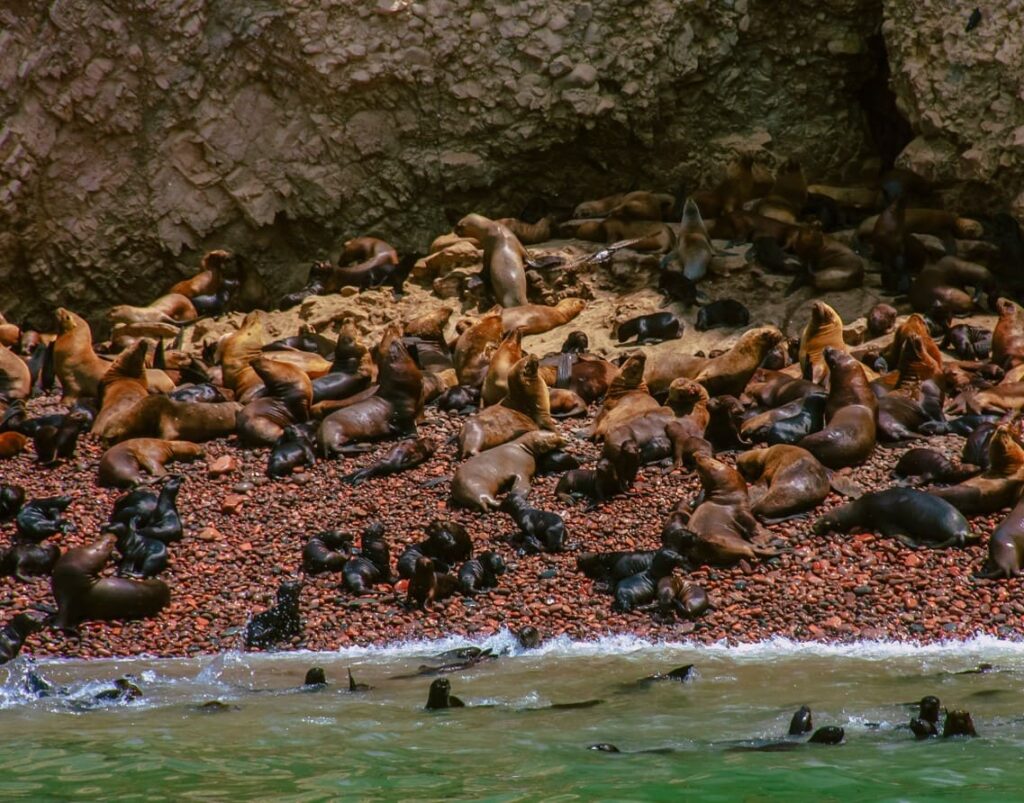 Desert chandeliers
The desert chandeliers are considered another favorite tourist attraction by many people who come from different parts of the world during each year to see this majesty.
  It is a "Drawing" in the shape of a chandelier that is located in the sandy mountains of the town and that has maintained its shape and image for many years and that in turn is one of the famous Nazca Lines.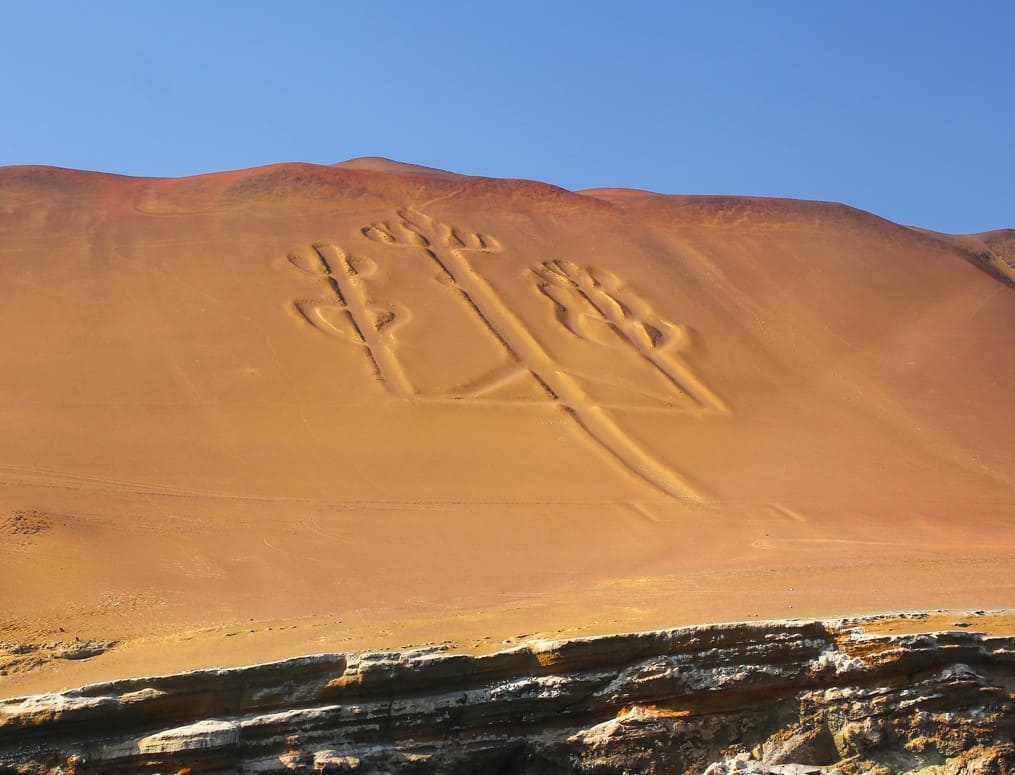 Beaches
  If there is a place that you cannot miss when you are in this town, it is its beaches. It is one of the best activities you can do and one of the ones that you will enjoy the most.
  Being a coastal place, visiting the beaches of Paracas represents a mandatory stop that you should do when you arrive at this place.
Where is Paracas located?
Paracas is a town located in the province of Pisco, more specifically in the department of Ica.
  It is an area known for having an excellent biodiversity in terms of fauna and flora, something that has allowed it to be considered one of the most beautiful places in Peru.
  This makes it a natural tourist destination in which more and more people are interested in visiting, so when you have the opportunity, you should not waste time making the most of it.
How far is Paracas from Lima?
The distance between Paracas and Lima is 262 km. This means that if you make the trip by road, it will take approximately 4 hours to arrive.
Where to eat in Paracas?
If you want to receive good service, accompanied by a wide variety of dishes, Paracas is an excellent option to go.
 Peruvian cuisine is considered one of the best in the world, something that is due to the great variety of its dishes and the flavor of each of them.
In this case, Paracas has a lot of merit, since it is a place where you can eat the best fish in the country.
 If you do the Ballestas Islands tour, you will have the opportunity to see quite a few restaurants located on the Boulevard del Chaco, which is close to the pier where the boats depart. You will find very varied food, and you will have the opportunity to enjoy typical Peruvian dishes such as ceviche.
Also, Paracas has two very good traditional restaurants, such as the "Peruvian Vegan" or the "Paracas Restaurant".
But this does not end here! In Paracas you will also have the opportunity to enjoy delicious irresistible desserts for any palate. Among them, the rich "Tejas" are ones that you should try at any time.
Why visit Paracas?
There are plenty of reasons to visit a place as spectacular as this. It is an area considered one of the most important in Peru, this being the reason why it is the third Protected Natural Area in the country and one that receives more and more tourists during the year.
It is a totally comfortable place that has an incredible diversity of hotels characterized by having prices for all budgets and with all the comforts.
How many days to visit Paracas?
Paracas is a place that can adapt to anyone. To visit the main attractions, one day is enough; However, there are many tourists who spend 3 to 5 days in the city since, within other activities, sports such as kitesurfing or windsurfing can also be practiced.
Likewise, there are also many tourists who decide to spend time resting in resort hotels and enjoy the comfort of the facilities. Therefore, the time you decide to spend in Paracas will depend on the type of activities you want to do and the time you have to enjoy what this wonderful tourist paradise offers.
How to see the Paracas Natural Reserve?
  It is located specifically to the south of the Paracas spa. It is a protected natural area that is responsible for providing protection to marine spaces and cultural heritage that can be found in this place.
  Here you can enjoy a wide variety of animals characteristic of the area such as sea lions, flamingos, penguins and another incredible variety of birds, as well as other tourist areas that you cannot miss.
You can find the Paracas Natural Reserve tour within the options offered by Guru Explorers. Don't miss out on seeing this incredible tourist attraction!
How far is Paracas from Huacachina?
The Huacachina, also known as the "Oasis of the desert" is a very touristy place that you can visit just 1 – 1.5 hours away between the city of Paracas and Ica.
Huacachina is a lagoon located in the middle of the desert that will steal your attention from the first moment.
How far is Paracas from Ica?
Contrary to what many people think, they are places that are very close. In order to get from Paracas to Ica, you will only have to travel 75 kilometers and you will find this one that is considered another tourist attraction in its surroundings. 
How is the weather in Paracas?
The climate that makes Paracas permanently averages 22 ° C, taking into account that it is a coastal place where the sun almost always rises.