If you have already made the decision to take a trip to Machu Picchu, you are probably looking for a comfortable experience. The place where you will be able to stay is a very important element, and for this reason you should make sure that both the location and the services adapt to your needs.
The first factor to take into account is your budget: the great diversity of prices can help you make the right choice, and add interesting extras such as meals or services that were not initially included.
Generally, there are many doubts about which is the best hotel to choose, or what stores to find in this destination, so we will try to clarify it in as much detail as possible.
Aguas calientes: the town of Machu Picchu
Machu Picchu has become a very popular destination in the world, which is why everyone knows its name and remembers those Inca ruins surrounded by imposing mountains. However, the town of Aguas Calientes is not so well known, so for many tourists this site is totally unknown. 
However, it is nothing more and nothing less than the closest town to the imposing heritage, serving as a starting point for tourist buses that lead to the entrance gate, besides having a train station that connects with cities like Ollantaytambo. 
The distance between Aguas Calientes and Machu Picchu is approximately nine kilometers, so its trails can offer an interesting walk of an hour and a half. Fortunately, there is a tourist bus service that makes this task much easier, especially for those with mobility problems.

¿ What to do in Aguas Calientes?
Although many consider Aguas Calientes as a place to pass through, the truth is that it is a very attractive town to broaden the experience in the region. Because of its proximity to Machu Picchu, it is the ideal place to stay and shorten distances to access the famous Citadel.
If you consider that the trip from Cusco to the Aguas Calientes station takes approximately 1:45 hours and add the fact of having to get up early to reach the main attractions, you will have no doubt that it is the best option.
The time you save on travel can translate into more hours of sleep, but you can also take advantage of it to take a tour of the town and invest it in much more interesting activities.
Now you may be wondering, what are the main attractions that Aguas Calientes has?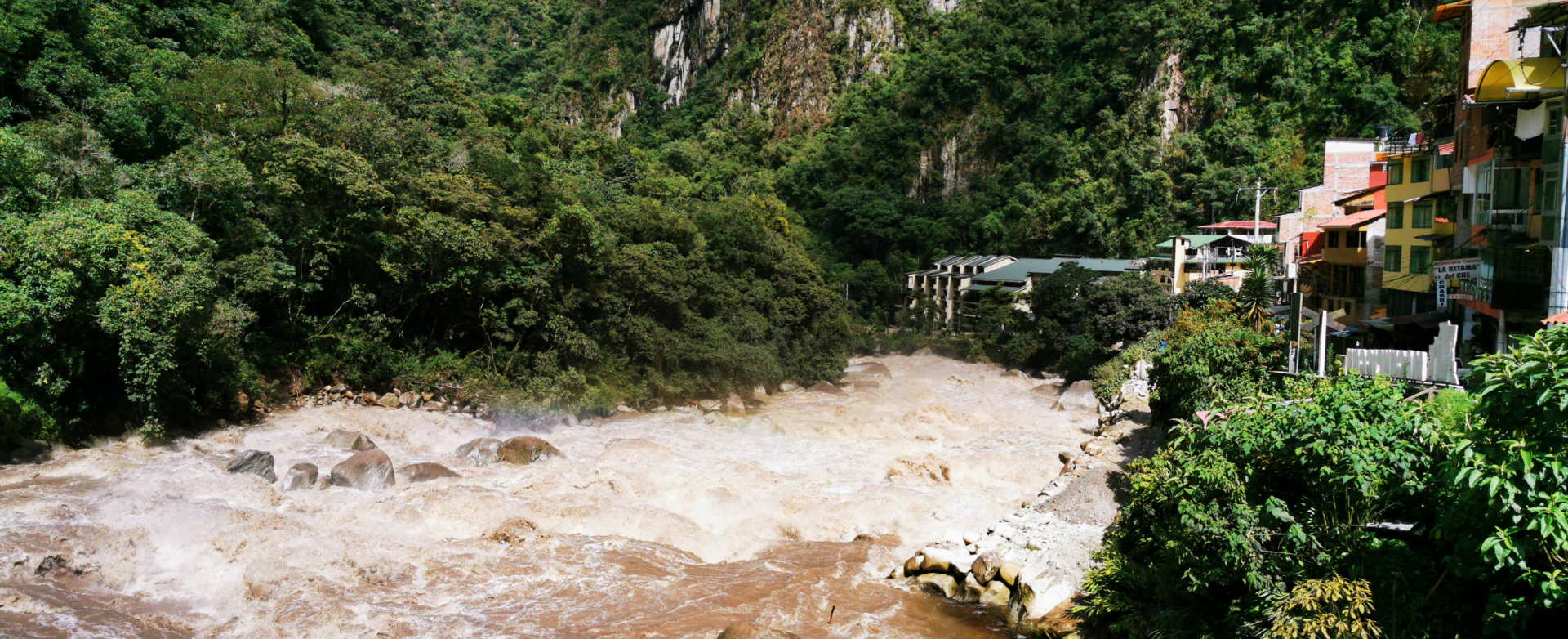 Let's analyze it in parts.
Relaxing in its thermal waters
As you can imagine by its name, the main attraction of Aguas Calientes are its hot springs. They have volcanic origin at many meters deep, and thanks to the cracks in the ground, it rises to form pools with water above 38ºC. 
The hot springs are open to the public and have an entrance fee of 3 dollars, but when you buy your ticket you will be able to enjoy all the pools for as long as necessary. All the tours in our catalog will give you the opportunity to visit the hot springs as an additional service, after having previously enjoyed the classic walk through the Citadel. 
The recommended time to make the most of the pools is approximately 20 minutes, so you will have enough time in your itinerary to get to know them before returning to the hotel.

Retailers
Aguas Calientes provides a wide variety of restaurants, bars and other stores that will be able to provide you with everything you need during your stay in Machu Picchu. Fortunately, you will be able to find prices within reach of all budgets, so you will have no problem in selecting those that suit your needs.
What kind of stores can be found in Aguas Calientes? We can choose between Pisco bars, pubs, restobars, cafeterias and restaurants. In most of them you will find a great variety of typical and traditional dishes so you can get to know the incredible gastronomy of Peru, offering vegan or vegetarian options.
Although credit card payments are accepted, we recommend all tourists to have cash at their disposal.
Visiting the Machu Picchu Museum
Another very interesting activity that complements the visit to the Citadel, is the Museum. Here you will find an impressive collection of utensils and tools found in the Inca ruins. All these pieces were restored and many of them are still under investigation to discover secrets of daily life in the golden age of the Empire.
The Machu Picchu Museum is located between the Citadel and Aguas Calientes, approximately a six-minute walk from the village. The entrance fee is 11 soles for national tourists and 22 soles for foreigners.
Take a trip to the Butterfly Farm
It is a research center where we can find more than 300 species of butterflies in a very interesting walk. This place is located next to the Vilcanota River, is characterized by being semi-closed and with extensive plantations that feed the butterflies throughout their life cycle.
 The tour, besides being very educational, is relaxing and is an ideal place to enjoy a walk. The entrance fee is 10 soles and you can find it on the road leading to the Citadel, 1.5 km from the town.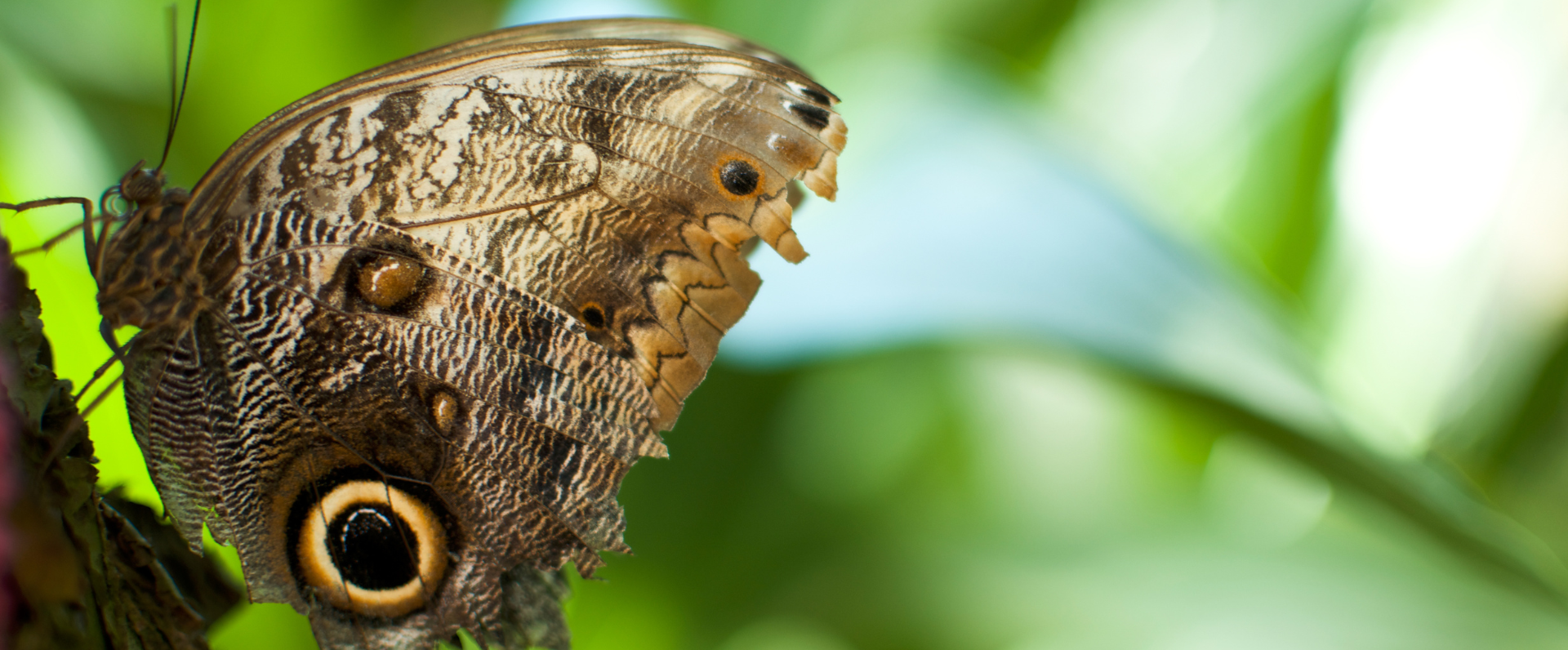 Visit the Mandor Gardens and the three waterfalls
The town does not have much to envy the Citadel. Many tourists who visit Aguas Calientes for the first time are amazed with its incredible views of the mountains. We must not forget that it has a privileged location with many reliefs to create amazing views of the town and its surrounding landscapes.
Aguas Calientes is located bordering the Vilcanota River and in the middle of a totally natural environment that is inhabited by many native species of Peru. For this reason, the town is a privileged site for bird watching, especially during the dry season.
One of the favorite destinations for nature lovers is the Mandor Gardens, which has an incredible variety of vegetation that is accessible through trails that connect to the train tracks.
There are also secluded sites such as the three waterfalls of Allcamayo, Mandor and Aguas Calientes, which are surrounded by orchids, butterflies, birds and trees, in addition to its natural water mirrors.
As you can see, Aguas Calientes is a very attractive place and makes it an ideal option to travel to Machu Picchu without going too far away from this destination. All our tours offer the opportunity to get to know it, either in those that depart from Cusco or in the town itself.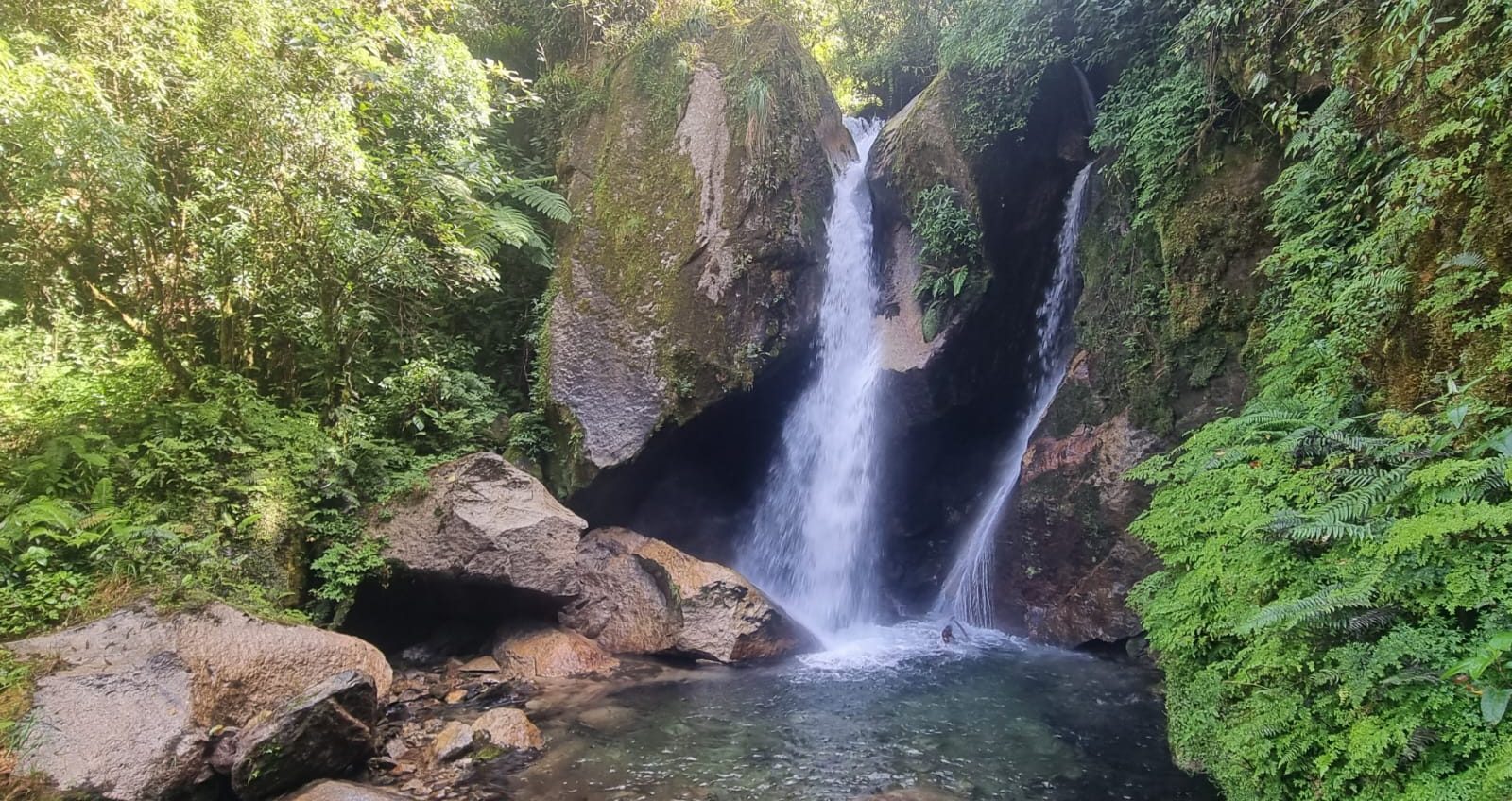 As you can see, Aguas Calientes is a very attractive place and makes it an ideal option to travel to Machu Picchu without going too far away from this destination. All our tours offer the opportunity to get to know it, either in those that depart from Cusco or in the town itself.
Staying in Aguas Calientes
If you have decided to opt for a trip to Machu Picchu for several days, you can rest assured that the itinerary will include accommodation in the village. The advantage of spending the night in a hotel in Aguas Calientes is that you will be able to get more out of all the excursions to Machu Picchu, something that would be impossible to do in a full day tour.
You can also consult with a tourist agent to ask for recommended hotels in Aguas Calientes. From our experience, we can provide all the necessary information to locate the best hotel or hostel according to your budget and expectations.
However, if you are looking for quick information about the different lodging options, you can do it by entering this article.
¿ What are the recommendations for a better stay in Machu Picchu?
If you are looking to have a good experience on your trip to Machu Picchu (and any other destination), you should always keep in mind the following recommendations. 
The best time to make the trip to Machu Picchu and stay in Aguas Calientes is in the dry season, but this does not mean that it is impossible to travel during the rainy season.

If it rains during the night, we recommend waiting after 9:00 AM to enter the Citadel to make sure the roads are not wet.

If you want to trek from Aguas Calientes to Machu Picchu, you must take into account that the walking time is two hours and you must be in good physical condition.

The only way to get to Aguas Calientes is by train. You can have the option to choose the type of train and you have many options (from the cheapest to the premium).
Conclusions
After having analyzed in depth all the aspects that you should take into account, it is possible to conclude that your stay in Machu Picchu can be very interesting and you have many options available. At the time of putting together your itinerary, we recommend that you consult previously all the doubts and invest the necessary time to know all the itineraries in the catalog. This way, you will not miss any attraction and you will surely enjoy an unforgettable trip.