¿ Would you like to know about Machu Picchu enjoying the best train ride? The Machu Picchu Tour with trains is for you.
The Machu Picchu Tour with Vistadome train is an experience not to be missed if you consider yourself a lover of exclusive tours. If you are looking to add a plus to your Machu Picchu tour, you can opt for one of the different train alternatives we offer: The 360°, The Voyager Premium and Lounge, Vistadome and Vistadome Observatory.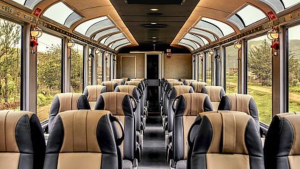 The 360º
A train that is designed to make the most of the panoramic views of the landscape until reaching Machu Picchu. An experience that we definitely recommend for those looking to take lots of pictures along the way without leaving comfort aside. The service also includes a healthy box lunch service with organic products and live shows.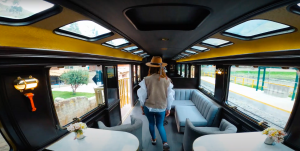 The Voyager Premium and Lounge
This preferential boarding is an exclusive service for all those who seek to travel with all the comforts. Its open-air balcony, combined with its soft traditional Andean music and the hospitality of its staff will complement a unique trip.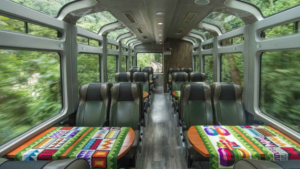 Vistadome
One of the most selected premium trains for its comfort and excellent service on board. Vistadome offers panoramic windows to offer the best views of the journey, including roof windows that are much wider than the Expedition train.  Its leather seats are spacious and the environment is equipped with music and air conditioning to ensure a comfortable journey.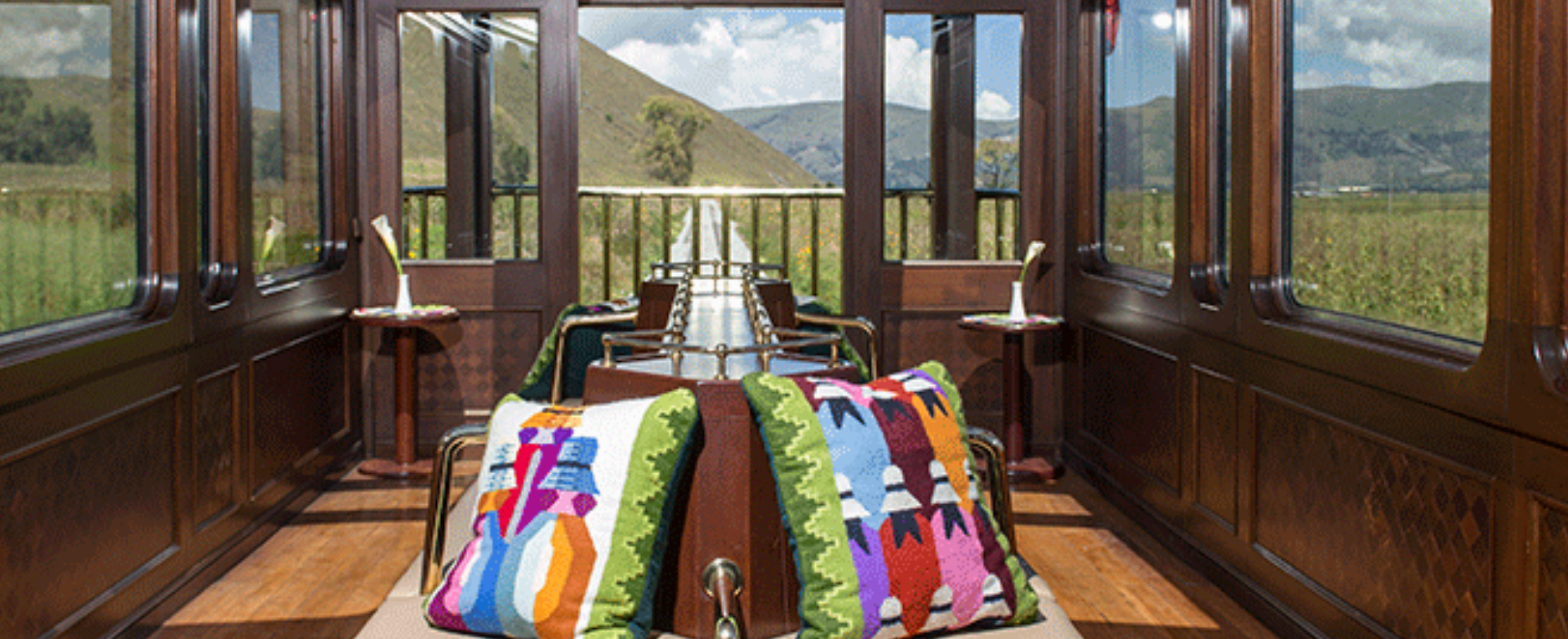 Vistadome Observatory
A variant of Vistadome with a plus that is designed for those who like to contemplate the scenery on their way to Machu Picchu. Its observatory type car and its wide windows will guarantee a complete view of the entire environment, something that will be worth for unforgettable pictures of the road. 
Premium trains are renowned for their comfort and luxury, and offer unique panoramas of mountains, crops and hillsides.
In this experience you will discover beautiful panoramic views on your train ride. Unlike other train rides, this journey will be unique and will have all the amenities that will allow you to enjoy the ride even more. Some of them may offer dances on board, local shows, lounge area, balconies, snacks and other services that can complement your trip.
The Machu Picchu Tour with trains includes one trip with this service, although you can also request both trips to have this incredible service on your return to the hotel.
To learn more about the traditional day trip, click here.
You can also make the most of your trip and do your Machu Picchu tour in two days, something we highly recommend to make the most of the tours of the Citadel and add additional activities. To learn more, click here.
¡ Dare to break the routine and book now!